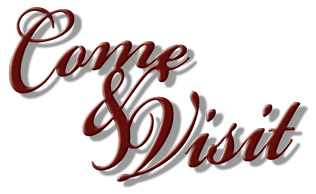 Has it been awhile since you visited www.retreatinabag.net? I thought so!  There are changes!  My wonderful and tech-savvy son made the time to help me out and make the site more user-friendly. Pages have been updated and resources should be easier to find.  In addition, I've been busy adding new content.
In "Free Resources" I have added a new graphic ("A Fruitful Garden") and new skits, including "A Fruitful Garden" series, "Spring Cleaning" (one-act) and "Finding Your Way" (one-act). Free resources are available for you to download and use at any time.
In "Premium Resources" there have been some exciting updates and changes.  We have updated the cover of one of the Retreat-in-a-Bag books ("Disciplesheep"), added a graphic to the "Hidden Riches" Retreat Guide, and  added a brand new Retreat Guide entitled "Wonders in the Deep."  What is the difference between the books and the guides?  The three Retreat-in-a-Bag books were originally intended to include as much information as possible about carrying out a retreat theme in one place (thus the name); they include all sorts of general information in addition to all of the theme-specific resources and creative suggestions. As the website has been up an running now for more than a couple years, much of the general information found in the books can be found on the website.  So the Retreat Guides have been shortened to include only theme-specific resources and creative suggestions.  I have to add that each of the books and guides represents some of our favorite retreat themes and skits!