My name is Debby Summers, and I am the one doing the majority of the actual writing on this website, a Christian women's ministry resource website.  However, the information we have compiled and will be sharing is truly a group effort, the gleanings of years of ministry with wonderful women on the women's leadership team at Calvary Chapel Dallas/Plano.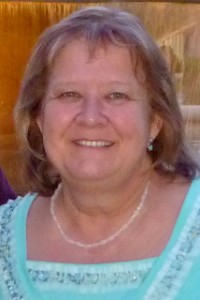 My husband and I moved to Dallas in 1982, after spending a year at Calvary Chapel Bible School in Twin Peaks, CA.  When we got to Dallas, we were just starting our family.  We got involved in Calvary Chapel of Dallas/Plano, which was just a very small fellowship at the time.  From the beginning, I was a part of the women's ministry activities.
Calvary Chapel of Dallas/Plano
I have been involved in Calvary Chapel's women's ministry both as a participant, a leader and a teacher for 27 years now, and it has greatly impacted my life and walk with the Lord.  Women's Bible studies, women's events and women's retreats have been life changing for me, and promoting women's ministry has become one of my passions.
I believe every woman profits from fellowship with other Christian women in settings that encourage and stimulate their pursuit of the Lord. We started as a very small church of under 50 people–and that was counting children!  We have grown to about a size of 350-400, which may be considered "average" size for a church.  But even at this size, we have budget constraints and limited resources.
We don't have a lot of resource people on staff; we don't have easy access to artists or graphic designers or other experts.  For the most part, we have to rely on gifted individuals God has put within the ministry who are willing and available at the right time.  Putting on an event such as a women's retreat requires all of our women to step up and serve–often outside of their comfort zone and in areas where they may not feel particularly gifted.
Over the years, we often wished there was a place where we could find ideas and resources (artwork, skits, forms, ideas, etc.) needed to plan a women's event.  Lo and behold, it seems that God is asking us to step up to the plate and provide such a place.
Digging Wells
Denise Coburn was our pastor's wife who led our women's ministry for nearly 30 years until her passing in 2015.  She had a stro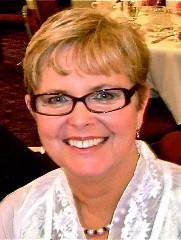 ng belief that
we need to share what we have learned with others.  We are to "dig wells" as we go through the "Valley of Baca" so that others who come after us can be refreshed (Psalm 84).  We share what we have learned so that others don't have to reinvent the wheel.  Our desire through this website is encourage and inspire those who serve in women's ministry and to share ideas and recommendations and make resources (including skits, graphics and quiet time studies) available for other women's ministries.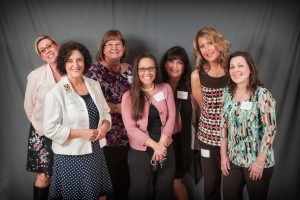 Our entire women's leadership team at Calvary Chapel Dallas/Plano will be contributing to this website.  This team  currently consists of nine women, of a wide span of ages and in various stages of life (single, married, mommies with children ranging in age from infant to teen, empty nesters and
grandmothers).
Thanks for joining us.  We'd love to get feedback from you.  We would also love to publish ideas that have worked in your women's ministry!
*          *          *
And special thanks to my son, Josh, who is currently living with his family in Thailand and runs his own website for those who want to memorize more of the Bible. You can find out more at BibleMemoryGoal.com.