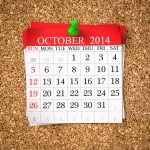 October is coming to a close.  I would be remiss if I didn't remind you that this is prime time for finding those skit props that you need.  When it comes to skits for women's retreats and events, I am a minimalist.  I'm not big on elaborate costumes, sets and props.  As I've said before, one of my favorite props is the simple hat, which can define your character without major make-up or costuming.
That said, with all the party stores stocked to the brim for Halloween, this could be a great time for you to grab a few hats or props that could be useful in the future.  And don't forget those after-holiday sales!
Remember, you want your props to be larger than life so that your audience can see them from a distance.  Some examples of things to have on hand are:
Oversized money, glasses or sunglasses
Various hats (captain hat, safari hat, cowboy hat, straw hat, sailor hat, hard hat, etc.)
Simple props like a judge's gavel, large magnifying glass, etc.
Our next skit has just been written for our upcoming retreat (theme: "Hidden Riches").  This skit will revolve around miners, and we just found plastic "hard hats" for our miners.  We will be looking for large "gem stones" this week, too.