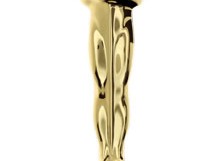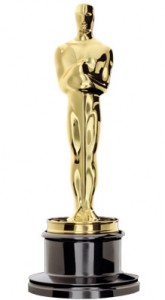 If you watched the Oscars this past week, one name that you probably don't remember is the winner for "Best Production Design." This person is behind the scenes, but has a key role in visually telling the story. The job description includes set design and decorating and even some costume design, in addition to supplying all the props.
Why am I bringing this up?  We're not Hollywood, but when we produce our small-scale skit at a retreat or women's event, we need a person with the gift of "production design." The setting and props can go a long way to getting the message across. Someone with the gift can read a skit, envision the set and the props needed, and then make it come together realistically.  That's a gift I don't have!
Since we have no budget for our skits or props, these ladies not only are able to "see" the setting, but they are able create the scene by repurposing something from around the house, or using a little cardboard and paint. For example, one of our skits required something that would represent jail bars.  So what did we use?  A child safety gate, propped on a desk.  It got the point across. If you plan on using skits, pray for a person with this gift to join your team!