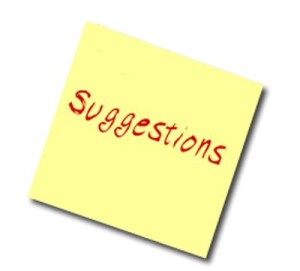 How many times have you avoided talking to someone because you know that you should know her name, but you don't remember it?  Unless all of your women are well acquainted with one another, name tags should be required for all women's events.
1)  DO print your name tags out beforehand –  Unless you have registration at the door, I much prefer having all the name tags printed and ready for ladies to pick up on arrival. It saves time and confusion as ladies are arriving.
2) DO use a large font – First name should be printed in a large font that can be easily read at a distance.  The surname and other information can be in a much smaller font.
3) DO spell their name correctly!  Have some blank name tags available for corrections.  No one likes their name misspelled,
4) DO choose your font style wisely – Fancy script fonts are much harder to decipher than block fonts.
5) DO remember that women may be dressed up for your event – Sticky name tags and pin-on name tags can both be detrimental to nice material.  It may be wise to limit your name tags to those worn around the neck or clipped on. Read more about retreat name tags here.
6) DO include the event title or graphic on the name tag.  Using the title or theme of the event, the graphic or theme verse turns an ordinary name tag into a keepsake of the event.